For Employers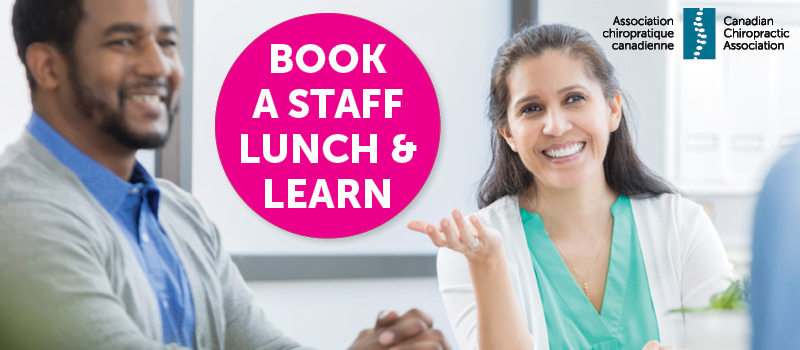 We want to support your team's MSK strategy by sharing our expertise.
Contact our Senior Manager of Professional Practice Dr. Crystal Draper [CDraper@Chiropractic.ca] to discuss a workshop tailored to your workplace needs.
---

Musculoskeletal conditions are the largest burden of illness on the economy in Canada and the second-largest source of workplace absenteeism in North America.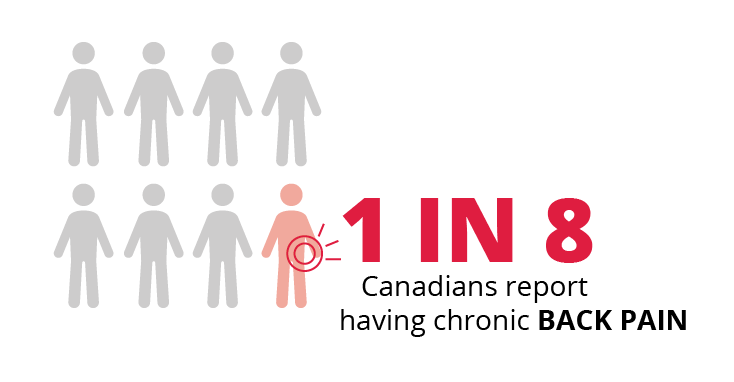 The Canadian workforce is changing and dwindling as the aging population retires and birth rates continue to decrease. In addition to measures to attract a quality workforce, Canada has to ensure that it is investing in keeping an active and productive workforce.
Keeping healthy, working employees has become a priority for most employers, and providing Extended Health Care Benefits to supplement provincial health coverage provides access to health care and wellness programs designed to maintain optimal health.
Chiropractors, as primary contact providers, can play an important role in improving organizational health and productivity, while reducing absenteeism and disability. Prioritizing best and appropriate care for employees will enable organizations to meet plan members' needs while managing costs.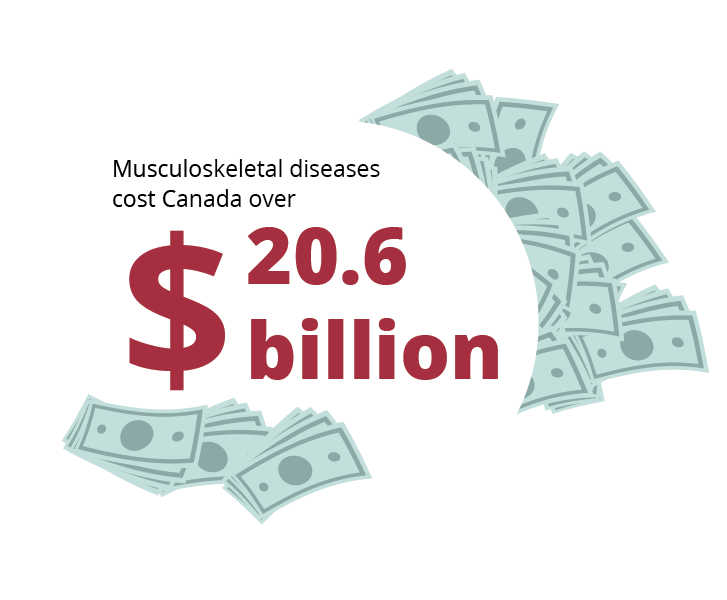 Why does your business need Extended Healthcare Benefits for chiropractic care?
Over 11 million Canadians suffer from low back pain each year1.
Musculoskeletal conditions alone accounted for 10.3% of the total economic burden of all illnesses2, including direct costs (i.e., treatment and rehabilitation) and indirect costs (i.e., lost productivity).
Back pain results in one third of all lost time and has a direct impact on productivity3,4.
Workers' compensation figures suggests that employees with low back pain treated by a chiropractor returned to work faster with reduced rates of chronic problems5,6.
Introducing chiropractic services to innovative model of care across Canada has demonstrated the value of the care offered.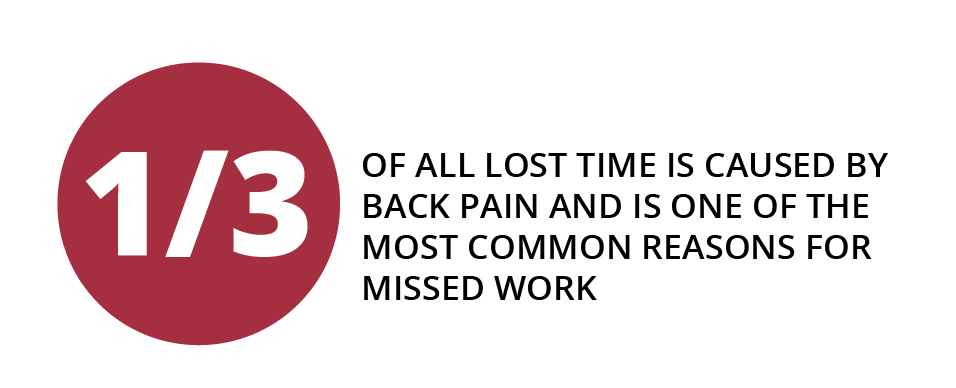 "Including chiropractic referrals in our collaborative practice model appears to be reducing return-visits to the physicians for neck and back pain and other musculoskeletal conditions. We are also seeing the potential for a decrease in emergency department visits for acute back pain and less need for specialist level consults. This type of innovation translates to improved quality of care and significant cost-savings for Canada's health care system."
—Dr. Deborah Kopansky-Giles, DC, Chiropractic Program Coordinator at St. Michael's Hospital.
Are your employees among the 4.7 million Canadians that benefit from chiropractic services each year?
---
1. Canadian Orthopaedic Care Strategy Group. (2010). Building a Collective Policy Agenda for Musculoskeletal Health and Mobility.
 2. Canadian Institutes of Health Research. Investing in Canada's Future 2004-2005: Arthritis. Ottawa: CIHR; 2012 [updated 23 November 20063 July 2012]; Retrieved from www.cihr-irsc.gc.ca/e/documents/arthritis_mpkit_2005_e.pdf.
 3. Cleland, J. Childs, J. Frtiz, J. Emberhart, S. Development of a clinical prediction rule for guiding treatment of a subgroup of patients with neck pain: use of thoracic spine manipulation, exercise, and patient education. Physical Therapy.2007 Jan;87(1):9-23
 4. Lutteman, A., Jager, M., Griefahn, B. 
Preventing musculoskeletal disorders in the workplace. Protecting Workers' Health Series No. 5.2003
 5. Nyiendo, J. (1991). Disabling Low Back Oregon Workers' Compensation Claims Part II: Time Loss. JMPT, 14(4): 231-239.
 6. WSIB. (2004). Program of Care for Acute Low Back Injuries One-Year Evaluation Report.