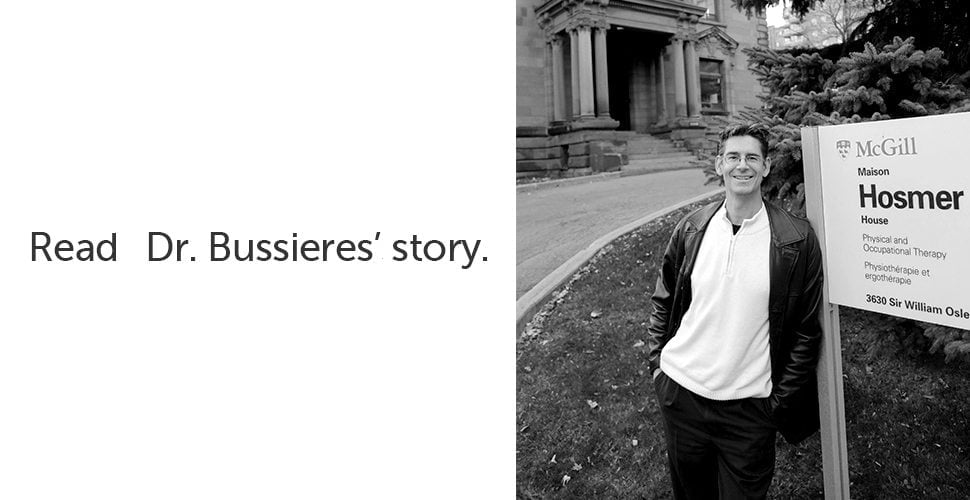 Meet Dr. Bussieres. He is passionate about putting evidence-based research into the hands of chiropractors so they can apply the latest and best practices for the benefit of their patients.
"I became interested in knowledge translation (the process of putting evidence-based research findings to practical use) after creating three clinical practice guidelines for the diagnostic imaging profession in 2007. With chiropractors I wanted to understand the challenges they face turning new research into effective treatments for patients. Chiropractic clinicians see many patients each day, and the question I was thinking about was, "How can they make informed clinical decisions based on the latest findings and provide the right treatment to the right person at the right time?" To me answering this question was incredibly important for patients and the chiropractic profession.
That's where the Canadian Chiropractic Guideline Initiative comes in. Providing the tools to help clinicians apply best practices is helping drive change in our field. My work now focuses on providing high quality, evidence-informed resources based on the best research. This is why I accepted a Canadian Chiropractic Research Foundation Professorship at McGill University in 2012 and became Project Lead for the Canadian Chiropractic Guideline Initiative. I believe it's essential for us as researchers to take the lead in implementing best practices, and to put the research results into the hands of clinicians so they can help Canadians change the way pain affects them."
Tell us your story of how chiropractic care changed your pain!