Dr. J making space for the next generation of Black chiropractors
Mentorship key to supporting aspiring Black chiropractors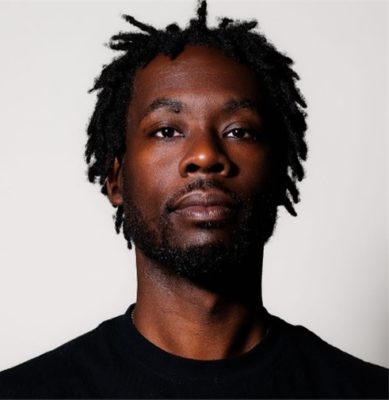 Dr. Joel Kerr, known to his patients and colleagues as "Dr. J" (Photo description: a photo of Dr. J looking at the camera)
Dr. Joel Kerr, Dr. J, has experienced the power of mentorship. His path to chiropractic began when he was introduced to his mentor at 17. "Seeing a Black chiropractor succeed gave me the power to say, 'If this man can do it, I can do it, too,'" he says.
Until that point, Dr. J had faced blatant racism from many angles. After learning about chiropractic through a summer mentorship program at the University of Toronto at 17 years old, he wanted to become a chiropractor. But after donning his best dress clothes and walking into a local chiropractor's office, résumé in hand, he was told, "You can't do this." "She didn't know I had good grades," he says. "She didn't know anything about me. She just decided chiropractic was too hard for me based on what I looked like."
Then he met Dr. Christopher Morgan, a chiropractor who looked liked him. After seeing his mentor make a difference in so many lives, Dr. J knew he found his calling
Dr. J is now the owner and founder of The Health Institute (THI), a community-based clinic in Scarborough, Ont., dedicated to bringing movement and exercise to his patients. He encourages patients to make healthy lifestyle changes, using the slogan 'Exercise is medicine.' He hires African and West Indian chiropractors, naturopaths, physiotherapists, health coaches and personal trainers because he wants his team to reflect the community in which they practice.
"I want our patients to see someone that looks like them. Then they'll know adopting a healthy lifestyle is feasible," he says. "Our community is not big on prevention. Patients may come to me because of neck pain, but have other issues going on that we can address – not sleeping, not drinking enough water, not eating well, not exercising. We provide an exercise prescription with every appointment. No one is going to see me, get passive care and be out the door. That's not going to work."
The mentoring zone
Dr. J calls his clinic a mentoring zone where he coaches high-school students and aspiring healthcare practitioners. While focusing on practical skills, he also discusses discrimination and social injustice. These conversations have happened often in the wake of increased support for the Black Lives Matters movement in 2020. He also uses his Instagram account to address injustices and challenge stereotypes. "We encourage dialogue with these difficult conversations. Every single workplace should be doing that."
One of his mentorship success stories is Dr. Cassandra Laleye. She met Dr. J 11 years ago and now works alongside him at THI. Dr. J has challenged her in many areas, including supplementing her lessons at chiropractic school and ensuring her voice is heard.
"Dr. Laleye is not only a woman, but a Black woman. So now she has two challenges to overcome in our society," he says. "I made it very clear that she needs to deal with discriminatory remarks ASAP. It's the only way that racism is going to go away — we have to continue having these conversations."
Dr. J hopes that more Black Canadians will seek out mentors that look like them and become chiropractors. "Within the Black community there's this weird dynamic where we don't like to ask for help because it's a sign of weakness," he says. "But it's not. I wouldn't be where I am today without my mentor."
Find out how the CCA is Embracing Diversity, Equity and Inclusion.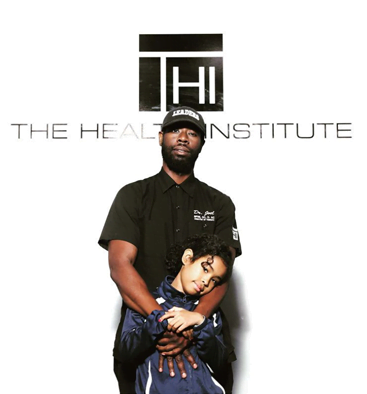 Dr. J and his daughter, Nijayah Paris Kerr, at his clinic in Scarborough, ON (Photo description: Dr. J with his arms around his daughter. They are both standing in front of his Scarborough, Ontario clinic's logo, which reads "The Health Institute.")
Part of the solution
Dr. J took part in the CCA's members webinar on Diversity, Equity and Inclusion in November 2020. When presented with the opportunity to address his colleagues, he knew he needed to be part of the conversation.
"We really don't need any more lip service. We need results," he said. "We can't just say 'Yes, Black lives matter.' We need to talk about this, but at the same time, we shouldn't even need to have these conversations. We should just be able to treat everyone with the same amount of respect and love."
Dr. J's words were powerful, focusing on modelling inclusive behaviour and setting young people up for success to ensure everyone has a fair playing ground.
"It's important that we understand the power we have to be role models," he said. "It doesn't matter what the kid looks like, what they do, what they smell like, what they dress like… we need to be better at welcoming everyone into our spaces."