The JCCA is pleased to announce several important appointments
The Journal of the Canadian Chiropractic Association (JCCA) is pleased to announce several important appointments. Drs. Dana Lawrence and Andre Bussieres have both been promoted to Associate Editor while Drs. Jill Hayden and Mohsen Kazemi have been promoted to Assistant Editor. Finally, Drs.Scott Cheatham, Edward (Ted) Crowther, Diana De Carvalho, Michelle Mick (nee Wessely), Silvano Mior, John Papa, and Sandy Sajko have all been appointed to the Editorial Board. All of these individuals make invaluable contributions to the JCCA and their greatly appreciated skills and knowledge only serve to strengthen the Journal.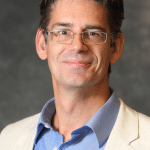 Dr. André Bussières is an Assistant Professor at the School of Physical and Occupational Therapy at McGill University and is a professor in the Chiropractic Department at l'Université du Québec à Trois-Rivières. He has clinical training in nursing (U. Montreal, 1987) and chiropractic (CMCC, 1991), and completed an MSc in Kinesiology (UQTR, 2008), and a PhD in Population Health (U. Ottawa, 2012). He was in private practice between 1993 and 2007. He is a Fellow of the College of Chiropractic Scientists (Canada), and serves an Associate Editor of the Journal of the Canadian Chiropractic Association and assistant Editor of BMC Health Service Research.
HeHe holds a Canadian Chiropractic Research Foundation (CCRF) Professorship in Rehabilitation Epidemiology (McGill University) and leads the Canadian Chiropractic Guideline Initiative. His research interest focuses on clinical practice guidelines development and uptake to improve patient care and health outcome, knowledge synthesis, implementation research and professional behaviour change.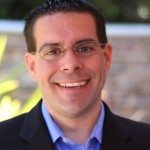 Dr. Scott Cheatham is an Assistant Professor in the Division of Kinesiology at California State University Dominguez Hills in Carson, California.  He is also owner of the National Institute of Restorative Exercise where he provides continuing education to medical and fitness professionals. Dr. Cheatham received his Doctor of Physical Therapy from Chapman University and is currently a PhD candidate at Nova Southeastern University. Dr. Cheatham is a Certified Athletic Trainer (ATC) and a board certified specialist in orthopedics (OCS). He also holds several fitness certifications and is a certified ergonomic specialist.  He is a national presenter for various organizations and has authored over 50 peer reviewed publications, textbook chapters, and home study courses on the topics of orthopedics, health & fitness, and sports medicine. Dr. Cheatham's professional responsibilities include being an associate editor for the International Journal of Athletic Therapy and Training, reviewer for the Journal of Athletic Training, American Journal of Sports Medicine, NSCA Strength & Conditioning Journal, and NSCA's Personal Training Quarterly.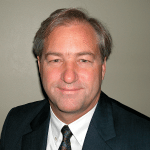 Dr. Edward Crowther is an Associate Professor and Head of Division, Chiropractic in the School of Health Sciences at the International Medical University in Kuala Lumpur, Malaysia. He completed his chiropractic training in Canada and subsequently a Master of Science in Health Services Administration and Doctorate in Education (Health Policy and Health Education) from D'Youville College, Buffalo, New York. He is a Fellow of the College of Chiropractic Sciences (Canada).  Involved in education for many years, he has held academic and clinical teaching positions in chiropractic, health services administration and medicine at the Canadian Memorial Chiropractic College, D'Youville College, and the DeGroote School of Medicine, McMaster University. He has published in a range of biomedical journals. His current research interests, and the focus of his graduate and doctoral studies, include healthcare quality, healthcare service, and cost-effectiveness.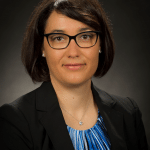 Dr. Diana De Carvalho is an Assistant Professor at Memorial University of Newfoundland in the Discipline of Medicine, Faculty of Medicine. She holds the CCRF Chiropractic Research Professorship in Biomechanics and is cross-appointed to the School of Human Kinetics and Recreation. After completing a BSc in Human Kinetics at the University of Guelph (2002), she attended the Canadian Memorial Chiropractic College graduating with the class of 2006. Concurrent to part-time clinical practice, Dr. De Carvalho completed her MSc (2008) and PhD (2015) in Kinesiology at the University of Waterloo. Her studies, under the supervision of Dr. Jack Callaghan, centered on the spine biomechanics of prolonged sitting and investigated the effect of office chair design, walking breaks and spine manipulation on posture and perceived pain. Her work has notably received recognition from the CIHR (Doctoral Research Award) and the Association of Canadian Ergonomists (Founders Award for best PhD paper). In addition to numerous peer-reviewed conference presentations both at the national and international level, Dr. De Carvalho has currently published 11 peer-reviewed papers in such journals as JCCA, JMPT, Applied Ergonomics and Human Factors.
Directly related to decreased productivity, decreased quality of life and high healthcare costs, low back pain might be the first of many negative health outcomes experienced by sedentary workers. Currently, there is no consensus on the tissues responsible for generating pain during sitting and why some people can tolerate this posture whereas others cannot. These questions have motivated Dr. De Carvalho's research program: focusing on spine mechanics, especially in response to sustained flexion, in order to better define and direct early diagnosis, prevention and intervention strategies for low back pain.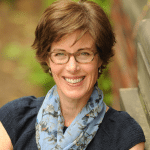 Dr. Jill Hayden is Associate Professor in the Dept. of Community Health & Epidemiology, and Program Director in the Undergraduate Medical Education, Research in Medicine Program, Faculty of Medicine. She graduated from the Canadian Memorial Chiropractic College and completed the Chiropractic Clinical Residency Program. Jill received her PhD in Clinical Epidemiology from the University of Toronto, Department of Health Policy, Management & Evaluation. She has been the recipient of several training and achievement awards and currently holds a Dalhousie/ Canadian Chiropractic Research Foundation Research Professorship in Epidemiology. Jill's research experience and expertise includes systematic review methods and knowledge translation, prognostic research, and musculoskeletal health.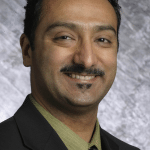 Dr. Mohsen Kazemi is in the process of completing his PhD in Sports and Health in University of South Wales. His Thesis is, "The athletic profile, rates of injury and weight cycling in takwondo athletes and their relationship to competitive success". Dr. Kazemi has been teaching at CMCC since 1996. At the present time he is Associate Professor at CMCC teaching Clinical Education to fourth year student and Sports Specific Subjects to first and second year Sports Sciences Residents. He is also the interim coordinator of Sports Sciences Residency program at CMCC. He continues to be involved in research in sports chiropractic. He has taught various continuing education seminars on topics such as Shock Wave Therapy, VMTX Vibromax Therapeutics TM, Kazemizer sharkTM, Sports Chiropractic and Rehabilitation.
Dr. Kazemi has been serving as the Associate Editor for the Journal of International Association of Taekwondo research and guest editor for the Sports Issue of JCCA. He has published several scientific articles and research in peer-reviewed journals and presented his research in Taekwondo and chiropractic around the world. Dr. Kazemi is the author of the first complete book on vibration plate exercise programs, "Vibration Plate Exercise".
In addition, Dr. Kazemi has been the Medical Chair person for Ontario Taekwondo Association since 2003 and also served as the WTF Taekwondo Canada Medical Chair (May 2009 to August 2010). He has been the appointed Alternate Chiropractor for Core Canadian Health Care Team for the Saltlake City 2002 Winter Olympic Games, Manchester 2002 Commonwealth Games, Rio 2007 Pan American Games and Beijing 2008 Olympic Games. He served as the Core Canadian Medical Team Chiropractor at Santo Domingo 2003 Pan American Games and Canadian Taekwondo team Chiropractor at Beijing 2008 Olympic Games. He was the appointed Chiropractor to Mount Cypress at 2010 Winter Olympic Games. He was the only Canadian Chiropractor at the first Youth Olympic Games, Singapore, 2010. He also worked as sports chiropractor at 2011 and 2015 Pan Am games.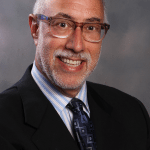 Dr. Dana Lawrence is the Senior Director for the Center for Teaching and Learning and interim Senior Director for Continuing Education and Events at Palmer College of Chiropractic, and was previously a member of the research department. He is past editor for several professional scientific journals for the chiropractic profession, including the Journal of Manipulative and Physiological Therapeutics, Journal of Chiropractic Medicine, Journal of Chiropractic Humanities, and Journal of Sports Chiropractic and Rehabilitation. He has recently accepted appointment as the editor for the Chiropractic Journal of Australia. As a founding member of the Chiropractic Research Journal Editor's Council, Dr. Lawrence helped to elevate the profession's understanding of the issues involved in ethical biomedical publication and to set standards governing that publication. He was also editor for two text series, Yearbook of Chiropractic and Advances in Chiropractic, both of which were published through the Mosby Year Book Company. He has published a number of textbooks, including Fundamentals of Chiropractic Diagnosis and Management and Chiropractic Technique (with Drs. Tom Bergmann and David Peterson).  He serves on more than 20 editorial boards and is also associate editor for several.
He has been a merit reviewer for the Foundation for Chiropractic Education and Research, and for the Health Resources Service Agency (HRSA) in both their Chiropractic Demonstration Grants program, the Interdisciplinary Training for Rural Health Care program and other programs related to delivery of healthcare in rural settings. He was a member of the Ad Hoc Committee for the Office of Alternative Medicine, and later became a member of the Alternative Medicine Program Advisory Council of the OAM and the US National Center for Complementary and Alternative Medicine. He drafted the entry on chiropractic that appeared in "Alternative Medicine: Expanding Medical Horizons". He was invited to participate in President Clinton's healthcare reform program. Dr. Lawrence has many professional publications. In 1998, Dr. Lawrence was named "Researcher of the Year" by the Foundation for Chiropractic Research and Education for his service to the profession. He has also been awarded a Presidential leadership Award from the American Chiropractic Association and in 2013 was named Academician of the Year by the ACA. Dr. Lawrence serves as vice-chair for the institutional review board (IRB) for Genesis Health Care in Davenport, IA. In addition to his DC degree, Dr. Lawrence has earned master's degrees in medical education (MMedEd) from the University of Dundee and bioethics and health policy (MA) from Loyola University Chicago.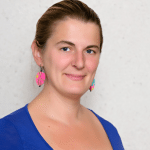 Trained in the UK, Dr. Michelle Mick completed her chiropractic radiology residency before pursuing a fellowship in musculoskeletal imaging at the VA in San Diego, part of the University of Southern California in 2001-2002.  She then took up the post of Radiology director of both the academic and clinical setting at the French chiropractic college, a post that she held for 12 years.  During this time, Michelle was involved in publishing many articles, presenting work at prestigious radiology conferences including RSNA, and co-authoring a book on imaging.  Michelle is based in Minnesota, USA, and lectures and interprets imaging from across the globe.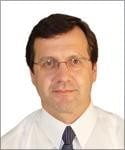 Dr. Silvano Mior is the Senior Advisor to the President at Canadian Memorial Chiropractic College and Research Scientist in the Department of Research. He is an Adjunct Professor, Faculty of Health Sciences, University of Ontario Institute of Technology. He graduated from CMCC in 1980 and received his Fellowship in the College of Chiropractic Sciences in 1984. He completed his PhD in Health Services with a concentration in Outcomes and Evaluation from the Faculty of Medicine, University of Toronto in 2010. Dr. Mior has been a participant in research funded by the Ontario Ministry of Health and Long Term Care and CIHR. He was also seconded to the Ontario Ministry of Health and Long Term Care as a senior clinical consultant working to develop and implement a model of collaboration between chiropractors and physicians in the community primary care setting. His research interests are in the areas of clinical outcomes and program evaluation, health services, and assessing models of interdisciplinary collaborative practice, in particular patients' perspective and interests in collaborative care. Currently is the lead investigator on assessing practice profiles of Ontario chiropractors and co-investigator in studies related to patient safety and work place injuries, mostly responsible for qualitative design/analysis.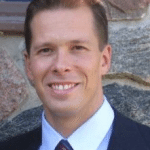 Dr. John Papa graduated from the Canadian Memorial Chiropractic College and is a Fellow of the Canadian Chiropractic Specialty College of Physical & Occupational Rehabilitation – FCCPOR(C). He has published several chiropractic rehabilitation articles in the Journal of the Canadian Chiropractic Association (JCCA), and has served as a JCCA peer reviewer since 2014. Dr. Papa is the clinical director and founder of the New Hamburg Wellness Centre where he has been practicing full-time for over thirteen years. His research expertise and experience consists of clinical research methods including case reports and series.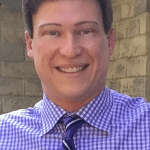 Dr. Sandy Sajko graduated from the University of Toronto in 1997 and pursued a Master's of Science specialized in Biomechanics at McMaster University. He attained his Doctor of Chiropractic at the Canadian Memorial Chiropractic College (CMCC) in 2003 and achieved a Chiropractic Sports Sciences Fellowship from the Royal College of Chiropractic Sports Sciences (Canada) in 2006. After graduating from CMCC, Dr. Sajko has maintained various roles as an active researcher, clinic director of a private practice in Oakville, and sports chiropractor at the Sports Clinic at the University of Toronto Mississauga. Dr. Sajko has published articles in the Journal of Canadian Chiropractic Association (JCCA), Clinical Journal of Sports Medicine, Journal of Manipulative Physiological Therapeutics, Implementation Science, Journal of Podiatric Medicine and Surgery, and the Journal of Chiropractic Medicine. He has also served as a peer reviewer for the JCCA since 2009 and has lectured throughout North America on running and ice hockey biodynamics. Currently, he is a clinical consultant working with the Canadian Chiropractic Guideline Initiative.