Breaking barriers: Why "someone like me" can be a chiropractor
How one woman chiropractor is generating dialogue around Muslim stereotypes, bias and discrimination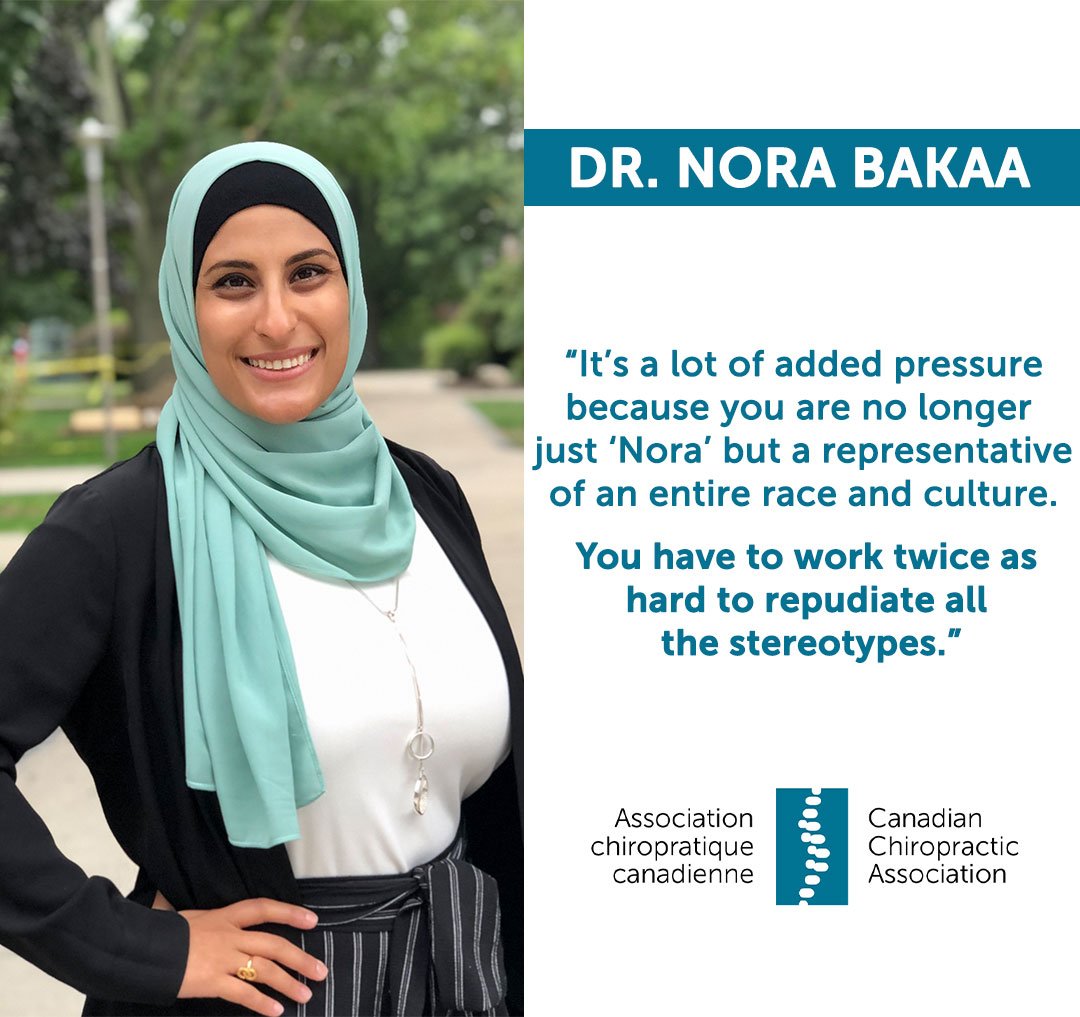 It was 2014 and Nora Bakaa was excited to begin her journey to become a chiropractor at the Canadian Memorial Chiropractic College (CMCC).
But the real starting point of her journey was her earlier experience with chronic shoulder pain during university. With no relief from various specialists or medication, a friend recommended she see a chiropractor. "After one adjustment, the pain I had for three years disappeared," she says. "It opened my eyes to this entirely different area of healthcare and holistic approach to medicine."
There was just one problem to her CMCC education: Technique classes required students to wear shorts, open-backed shirts and emphasized "skin on skin" contact. Nora realized she was not going to be able to take part in those classes. Why? Nora is Muslim. As the first CMCC student to wear a hijab, the school had never considered how these requirements could be a barrier.
"I had to speak to the professor because I could not wear the clothes they required. I was uncomfortable with the requirements and nervous about how the conversation would escalate," Dr. Bakaa says. "In the end, they were very accommodating and my experience at CMCC was excellent. But all of those initial steps were really difficult for me."
After several conversations, accommodations included an exception to the policy requiring short sleeves and shorts for technique class. Dr. Bakaa hopes her conversations mean they no longer need to happen.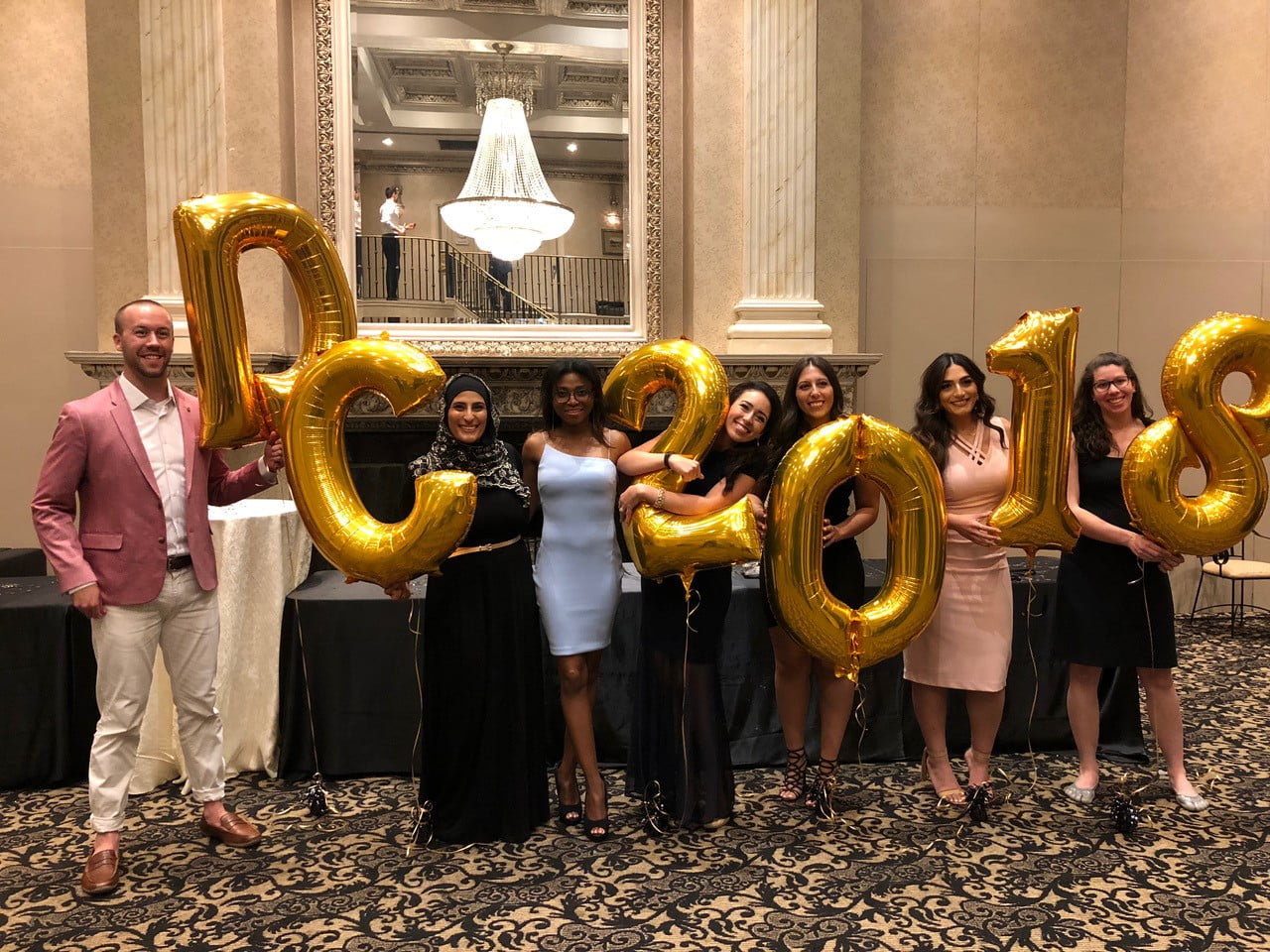 "In the Muslim community, particularly if you wear a hijab, we feel like some careers are off limits to us. That first week, I remember thinking I would not be allowed to complete the program. I felt this sense of not belonging," she says. She hopes her efforts will now remove "chiropractor" from that list of off-limits careers.
Personal biases affecting care
Today, Dr. Bakaa practises in Hamilton, Ontario, providing care to patients from many backgrounds. She says racism exists, but usually through microaggressions rather than blatant discrimination.
"I have had situations where patients will begin to speak simplified English, comment on how 'well' I speak English, or that I am so successful for 'someone like me,'" she says. "I can't tell you how often I have been scheduled to work through Ramadan or write exams during Islamic holidays, even though it would be unheard of to place an exam on Christmas."
One of the hardest topics to broach is current events related to anti-Islam sentiment. Dr. Bakaa often finds patients discussing news and says if terrorist attacks happen with a 'Muslim' perpetrator, she feels the need to apologize, clarifying that one person's actions do not represent an entire group of people. "Sometimes they'll say I'm one of the 'good Muslims,'" she says. "It's a lot of added pressure because you are no longer just 'Nora' but a representative of an entire race and culture. You have to work twice as hard to repudiate all the stereotypes."
These conversations can take a toll. Rather than focusing solely on treating patients, Dr. Bakaa says, "I often must justify my skills and ability to practice adequately, confront their racial prejudice and then treat. It can be exhausting."
Dr. Bakaa is committed to building on her experiences to create a welcoming practice. She strives to offer better care for patients who experience barriers and builds rapport to foster open dialogue. She knows the stress involved in asking for accommodations and is working to ensure she proactively incorporates them in her practice so patients do not need to ask for them.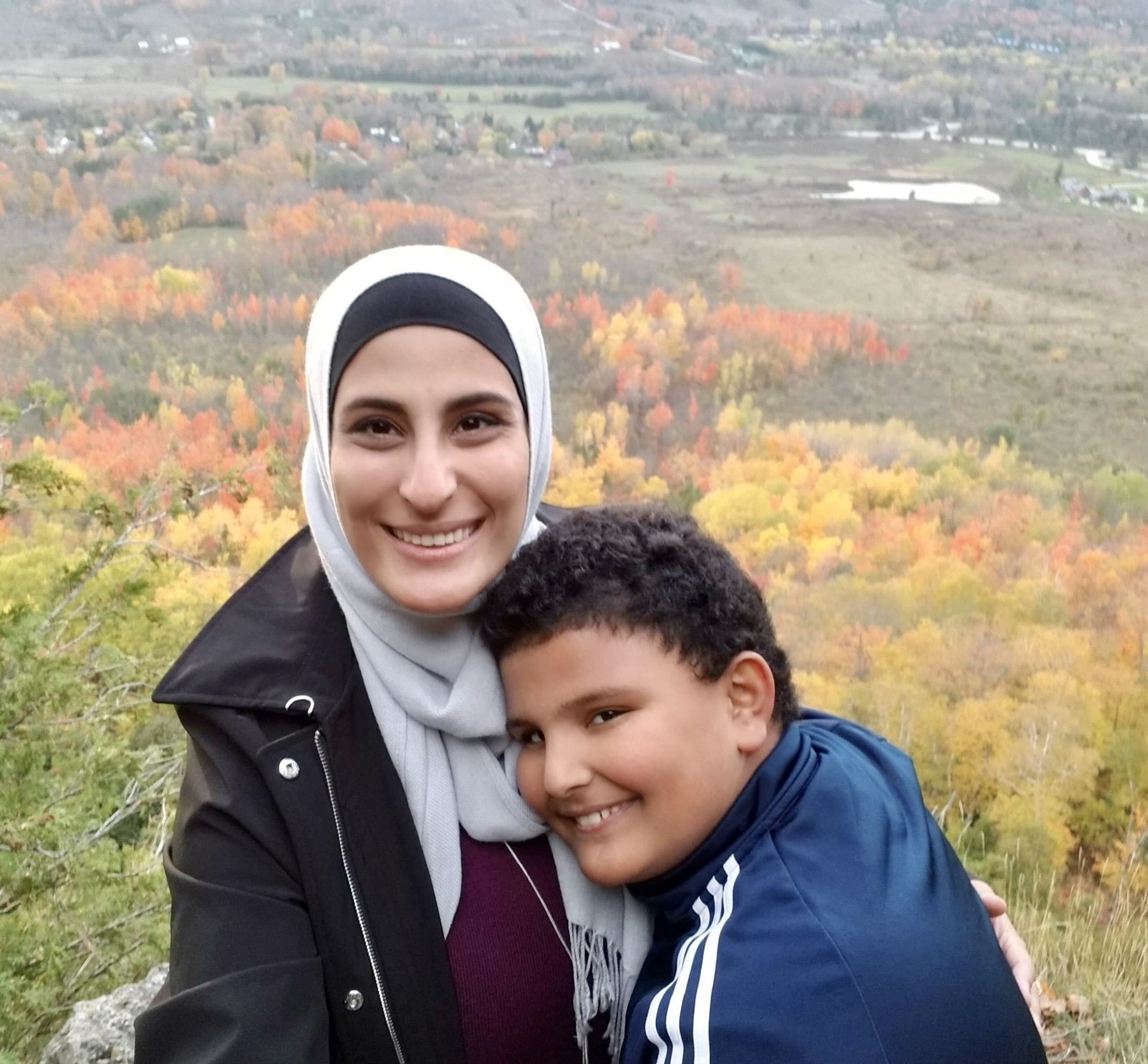 "It's important to recognize and understand the social factors such as race, gender, etc., that play a role within the Canadian healthcare system," she says. "That includes understanding our own biases so we can learn how to change behaviour and provide culturally appropriate care."
"Without allies, diverse communities will continue to be targeted and belittled," she says. "Systemic racism and the oppression of marginalized groups cannot be solved through the efforts of a handful of advocates alone. The environment must create a culture where people will act against discrimination by recognizing personal privileges and work toward changing it."