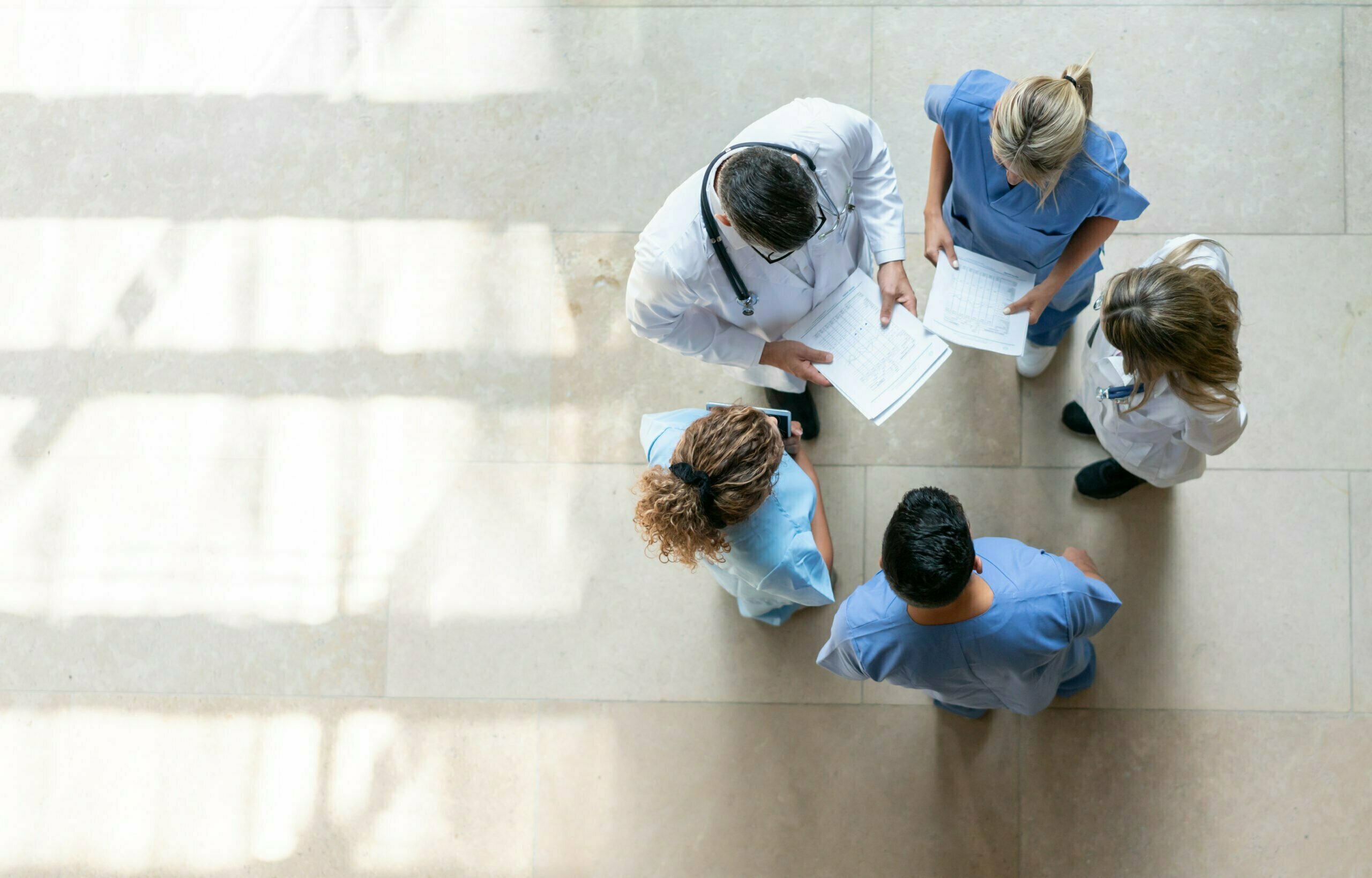 Partnering with other healthcare providers
Collaboration with other healthcare providers can enhance the accessibility, delivery, and continuity of patient care. Reducing barriers to care via collaboration ensures that patients get the right care at the right time by the right provider. The healthcare landscape is changing and chiropractors are often working in various interprofessional environments as a member of the healthcare "team". In fact, some chiropractors work in hospital settings, as part of family health teams, community healthcare centres, and private integrated practice.
Healthcare teams comprising a group of professionals can improve the quality of patient care and safety while reducing overall workload on individual providers. Chiropractors work complementarily with other healthcare providers, including (but not limited to): medical doctors, occupational therapists, physiotherapists, naturopathic doctors, social workers, psychologists, nurses, dentists, dieticians, etc. Partnering with other healthcare professionals can build a strong network of resources that will benefit patients in the long-term.
Each health discipline brings a unique perspective to the healthcare team and can improve the patient experience and satisfaction. By partnering with other healthcare providers to tackle chronic and complex conditions, professionals are able to address physical, psychological and social needs of patients, and provide better coordination of care. Optimizing care through referral networks or collaborative teams allows practitioners to help mitigate the burden of chronic conditions and comorbidities.
---
How chiropractors complement medical doctors
Whether partnering with medical doctors in patient care or receiving referrals from physicians who know their patient would benefit from spine, muscle and nervous system expertise, there are significant benefits to the patient medical and chiropractic doctors collaborate.
Medical doctors have tremendous knowledge and experience treating systemic and visceral conditions, while chiropractors have vast knowledge regarding the assessment, diagnosis and conservative management of musculoskeletal conditions.
Interprofessional collaboration promotes effective patient-centred care. Chiropractors are trained to actively communicate with other healthcare providers, including medical doctors, about patient needs, and their extensive academic and clinical training allows them to know when patients need to be referred back to their family physicianscor to another healthcare provider. Chiropractors are well-trained to refer patients who are presenting with non-musculoskeletal complaints and understand when there are contraindications to manual therapy.
---
Making a chiropractic referral:
Although a referral is not necessary, it is still common for health professionals to make recommendations or referrals to chiropractors and vice versa. Increased collaboration of healthcare providers enhances patient care.
Referrals are a good way to expand and establish a network of healthcare providers for your patients. Chiropractors receiving referrals typically respond with a referral/reply note and/or progress note, if desired. Making a patient referral is simple, easy and quick and it ensures that your patient is receiving the best possible care.