From nurse to chiropractor – to pandemic nurse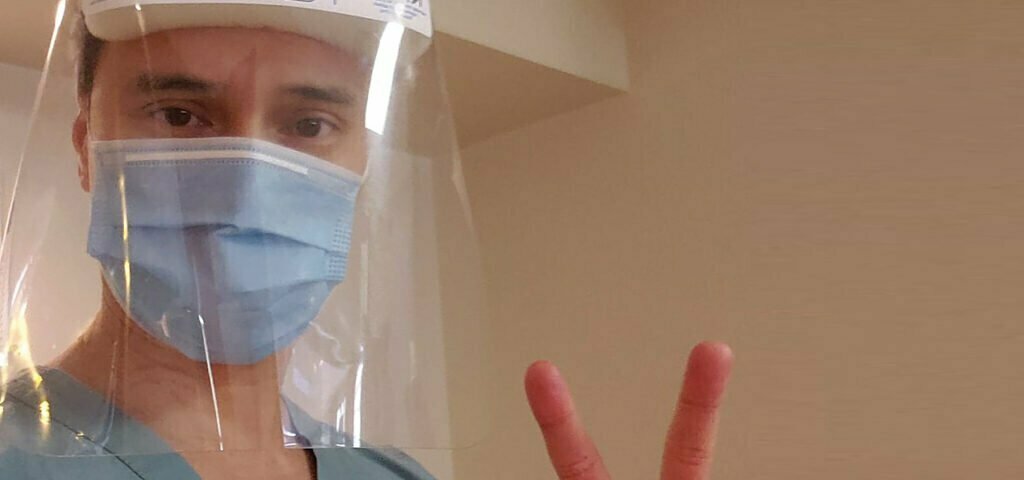 From nurse to chiropractor – to pandemic nurse
Montreal chiropractor Dr. Viet Nguyen graduated from nursing school in 1997 but could never have imagined using those skills 23 years later during a global pandemic.
Dr. Nguyen's chiropractic journey started during a nursing placement in a pain clinic where he prepared medications and solutions to inject into patients' joints and backs. That was the extent of the care they received; there was no follow up. To Dr. Nguyen, it did not seem like the best way to handle their chronic pain.
"I thought I could do better than that and I saw chiropractic as a 'hands on' way to help patients," he says.
After learning more about the profession from discussions with chiropractors, he decided to leave nursing and enroll in New York Chiropractic College.
He graduated in 2001 and began treating patients, opening his own clinic, C3VN, in downtown Montreal in 2008. "I see CEOs, office workers, minimum wage workers, foreign students," he says. "There's a lot of diversity."
COVID-19 – an unexpected chance to help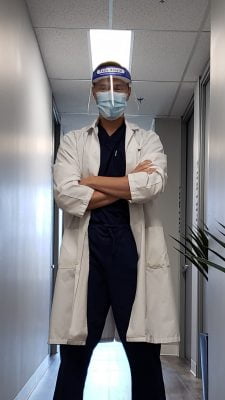 Then COVID-19 hit in March 2020. Forced to close his clinic and unable to practice, he wanted to help the overburdened healthcare system.
He joined a government program to place healthcare professionals in other parts of the system that were under pressure. He trained to be a COVID-19 tester. But a greater need arose. He was asked to help at a long-term care facility on Montreal's south shore.
On his first day there, after just 30 minutes of training, he was placed in a section with 44 residents. All had serious conditions – dementia, Alzheimer's, Parkinson's disease – although none had COVID-19 at the time (some have subsequently been diagnosed). Just as he started, staff members tested positive and could not work. Four days later, he was the only staff member in the section with any healthcare training. One day, he was the only person who made it in to work in his section.
Describing the difference between clinic patients and those at this facility, he says: "As a chiropractor, we're used to seeing patients with acute problems, who are mobile, who can answer questions. These patients are near the end of their life or have multiple psychiatric or psychological problems. They don't react to your words or care you give. You have to see things in a much different way.
"Then, when you get home, you have to remove your clothing to not contaminate family members – in my case, my wife and two young children. It was hard, I was worried for my health, and theirs as well."
Return to chiropractic
He reopened his chiropractic practice on June 1 following five weeks at the long-term care facility, then two in quarantine.
As patients couldn't receive maintenance or wellness care for several months, some have returned with greater pain, and in more parts of their bodies. But Dr. Nguyen welcomes the chance to care for them.
His takeaway from this unexpected experience: "You really need to take advantage of life, of your health, of the quality of life you have."