Member spotlight: Dr. Cassandra Laleye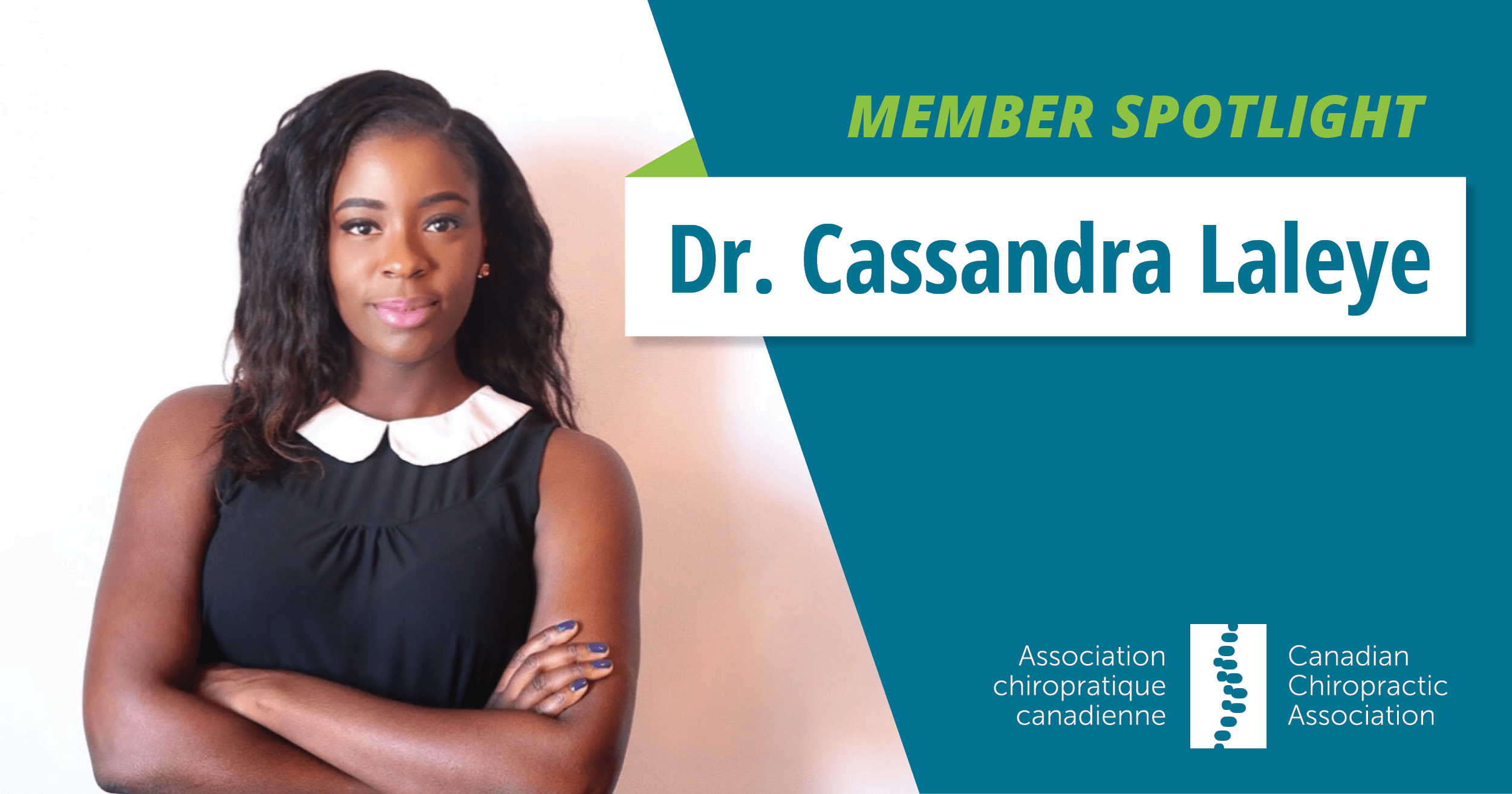 On Tuesday, June 2, companies, organizations and people around the world shared images of black screens on social media with #BlackoutTuesday to reflect on racism and police brutality. The CCA posted on Instagram. But we didn't expect what happened next: One of our members, a Black chiropractor, urged us to do more.
Dr. Cassandra Laleye messaged us: "It would also be useful to use this time to amplify the voices of Black Canadian chiropractors. There is limited representation of people of colour on your timeline, and even less of Black people."
We are taking her message to heart – highlighting her story with plans to feature stories of other Black chiropractors in the future.
—
Dr. Cassandra Laleye grew up in a traditional Nigerian household and is proud of her culture. Her parents immigrated to Canada in the 70s and raised four kids in Toronto's west end.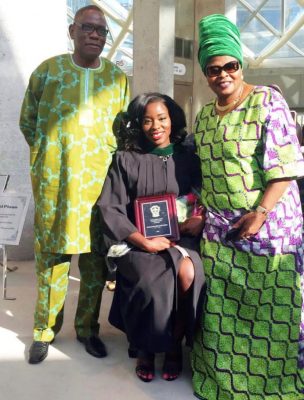 She loved playing and watching sports, and dreamt of working in healthcare. She idolized the athletic therapists and physios who ran onto the Toronto Raptors' court to help injured athletes. Med school seemed like the right choice. "With traditional Nigerian parents, once I told them I wanted to be a doctor, there were no take backs," she jokes.
A chance meeting drove Dr. Laleye to pursue a career in chiropractic — a profession she had never heard about until the third year of her kinesiology degree. While working at a clinic, Dr. Laleye met a female chiropractor and was amazed that patients called her "doctor." Something clicked when she saw the chiropractor adjust and help patients. "I realized this is what I want to do," she says. "You get to be hands on, you get to treat injuries, and you're a doctor."
Entering her fifth year of chiropractic practice, Dr. Laleye splits her time between Bellwood Health Services, a mental health and addictions facility in Toronto and The Health Institute (THI), a community clinic in Scarborough, Ontario.
"I love that I get to work in both of those worlds," she says. "Giving back to these communities is really fulfilling."
Diversifying chiropractic care
Dr. Laleye's focus at The Health Institute is women's health. She works with young athletes and older women, who can get in a rut where pain becomes a normal part of life.
"There's this narrative that women, especially Black women, are strong and we can endure anything," she says. "But you shouldn't have to. Just because we can handle pain like giving birth doesn't mean we should."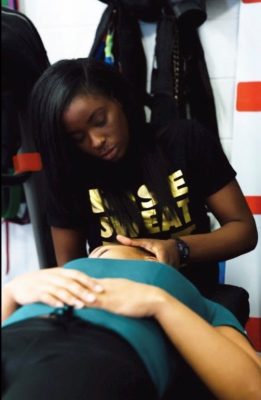 Located in a diverse community in the Scarborough area of Toronto, THI attracts patients from all backgrounds and races. Dr. Laleye wants to share chiropractic care with populations that might not know this care exists. She says a positive step is seeing first-generation immigrant children bringing their parents to the clinic.
Even her own dad didn't understand what chiropractic was until her second year at CMCC when he hurt his shoulder and sought chiropractic care. "He was just raving and couldn't wait for me to come home from school that day to talk about it," she says. "Opening up chiropractic to other groups is so important to me. And a place like Scarborough is a great place to do that."
—
Dr. Laleye is happy with her career choice – but her journey wasn't easy. She faced challenges and obstacles both in practice and at school.
"The first day I walked in to orientation at CMCC, I opened the door and nobody looked like me," she says. "Nobody in the building looked like me. And I think that is so important because when you don't see anyone that looks like you, automatically you stand out."