Getting back in the ring: Chiropractic care leads to charitable win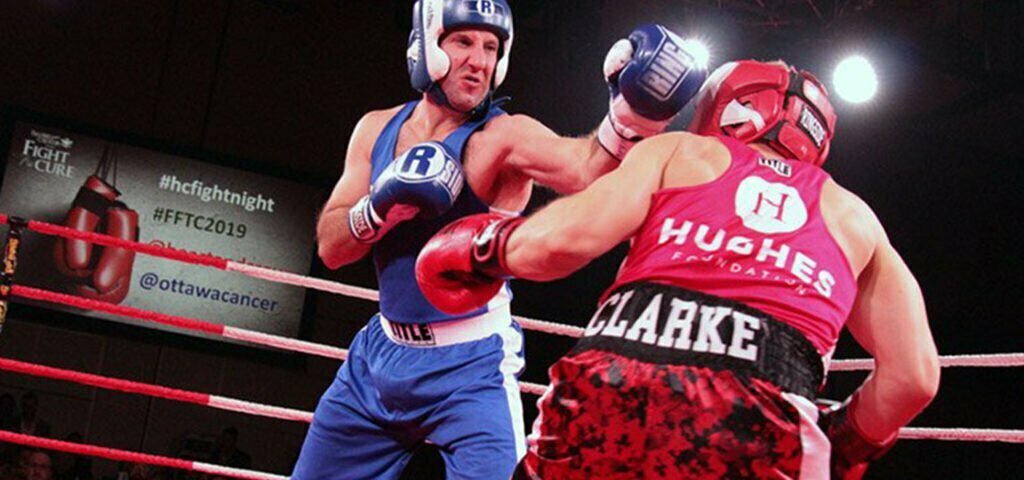 Thirty-four-year-old Kyle Turk was training for a charity boxing match when he injured his back and fell to the floor in excruciating pain. He thought he might need an ambulance but was able to stand after a few minutes. Then he called his chiropractor, Dr. Sasha Hamid, and set up an emergency appointment on the spot.
"It was probably the most pain I've experienced in my life," he says. Kyle is no stranger to seeking chiropractic care for sports-related injuries arising from competitive hockey and lacrosse as a teenager, as well as golf, hockey and keeping up with his two young kids today.
Something about this injury felt different. "I was in a ton of pain but able to drive to see Dr. Hamid. She looked at me, got me ice, got me to relax."
Dr. Hamid has been practising for 14 years and often tells patients she is a "mechanic for the body." "When Kyle limped in that day, he reported 10/10 pain and I knew it was a disc issue," she says. "I assessed him, diagnosed the cause of his pain, adjusted him and got him some ice. Once he was ready, I sent him home with exercises and self-care tips."
What started as debilitating pain became more manageable over time. Kyle saw Dr. Hamid for an acute course of chiropractic over the next 12 weeks leading up to his fight. It paid off as after two months he could start chasing his kids around and return to training for the Fight For the Cure, a fundraiser for Ottawa Regional Cancer Foundation.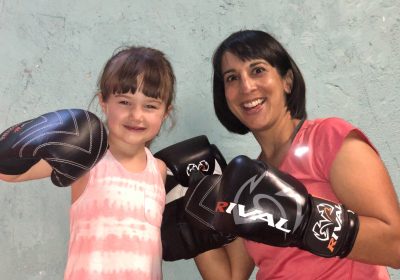 "If it weren't for Dr. Hamid, I wouldn't have been able to fight that charity match and take part in such an important community cause, she gave me a series of videos and stretches to do every day so that I wouldn't get hurt again."
Kyle finished his training and raised $19,000 in the Fight for the Cure tournament, one of the biggest charitable events in Ottawa. Importantly, he felt fine during the match. His opponent gave him "some good whacks" over the course of the three-round fight but "it was really, really fun."
Dr. Hamid (at right, with her daughter) often sees patients like Kyle in need of emergency care, but more often it's for common conditions like neck or low back pain. She can sympathize with her patients, having experienced chronic TMJ pain as a teen that severely impacted her quality of life, which was resolved with help from her chiropractor.
"I think being a bit more in tune and listening to your body makes a difference. And our job is to get our patients functioning – keep them balanced, keep them aligned, and decrease their risk of injury."
Which is exactly what Dr. Hamid did for Kyle, as well as saving him a trip to the emergency department. "He was the underdog," she says. "He won his fight and was proud to raise funds for an important cause with his opponent."