Tidying up without the strain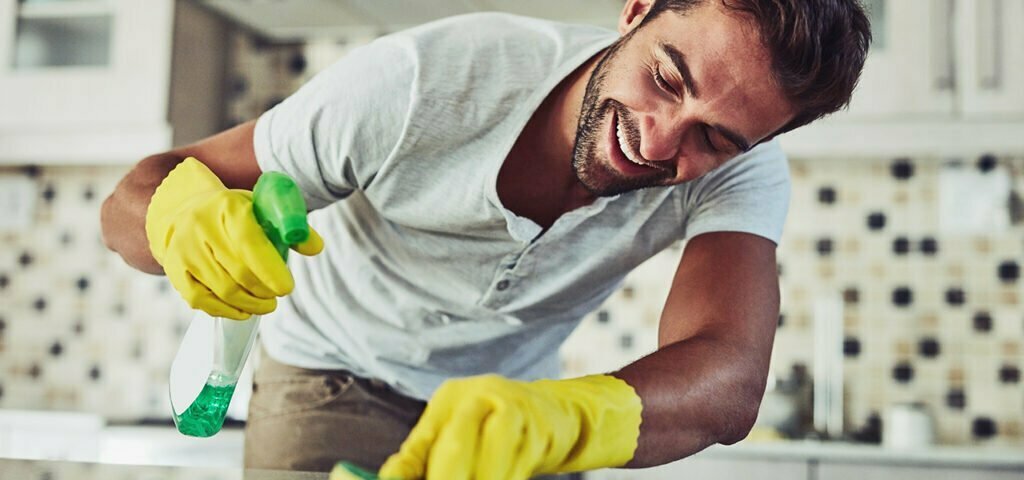 If you are reading this blog post, you may have pain in your spine, muscles, tendons, or joints. Now think about your daily activities over the past few months: have you been sitting for longer periods of time? Or maybe perhaps you have been doing more household tasks that require bending and lifting.
11 million Canadians suffer from disorders of the musculoskeletal system, including injuries such as sprains and strains, chronic or acute low back and neck pain, arthritis, as well as other congenital or acquired disorders.
When we overuse our joints, muscles, and tendons, injuries such as carpal tunnel syndrome can develop. But there are things you can do to reduce the risk and strengthen your body while you tidy up around the house.
Warm up
With any type of physical activity, it is very important to warm up. Before you start cleaning or organizing, walk around the house or do some simple stretches to help prevent injury.
Break up heavy loads
Think back to the last time you did groceries. Did you carry all the bags into the house at once instead of taking multiple trips to the car? We know how tempting it is to make fewer trips, but you may be risking an injury. Take the extra few minutes and only carry a few bags at once. Don't drive? Consider investing in a cart or buggy rather than carrying heavy bags.
Divide and conquer
Do you save chores for your day off and power through your list? Dedicating 30 minutes every day to your household tasks can decrease your stress and risk of injury or fatigue.
Plus, getting a little bit done each day allows you to have more time on the weekends to spend with family and friends.
Maintain proper posture
Vacuuming and mopping the floors often require excessive bending, reaching, and twisting. Avoid stretching out your arms and bending at the waist. Instead, hold the vacuum or mop handle close to your body and walk back and forth with it. Keep your spine relaxed and neutral while doing these chores. Your back will thank you!
Switch it up
Prevent unwanted strain on your shoulders, neck, and back and use both sides of your body when cleaning. Occasionally, consider cleaning the bathroom tiles or washing dishes with your non-dominant hand.
Bonus Tip: Use proper lumbar supports if you find yourself sitting for long spells. Every 20-30 minutes stand up and stretch out your spine.
With these tips, you can feel confident in tackling your to-do list safely and effectively. However, if an injury does occur, visit a chiropractor to get your spine back in working order.