Volunteer clinic offers free chiropractic care to inner-city community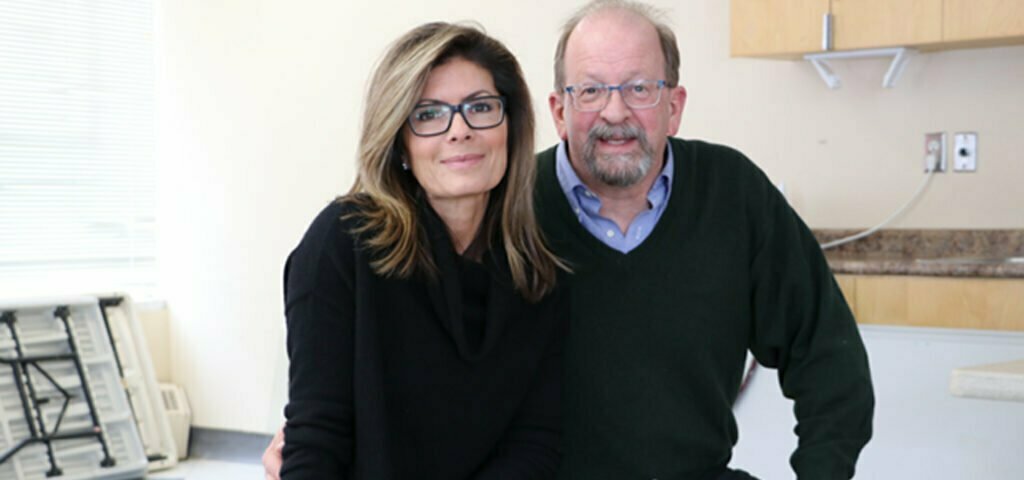 Three weeks after Jeff MacKinnon got married, he suffered a mild heart attack. "I fell, hit my head, dislocated my left shoulder and herniated a disc in my neck," he says.
"I haven't been able to do regular chores around the house like sweeping, mopping, lifting things," MacKinnon says. Chronic pain from that injury and others is what brought him to the Hamilton Urban Core Community Health Centre. He was seeking relief from chronic neck pain from his chiropractor, Dr. Reginald Gates.
Once a month, Dr. Gates travels to provide free chiropractic treatments from noon to 2 p.m. at the Inner City Outreach Chiropractic Clinic. Without him, MacKinnon says he would be in pain.
"I can't afford it," MacKinnon says. "I can't afford once a month, every month. I'm struggling. Because of all my injuries, I'm working at home, taking care of my son. This really is helping me, at least with my everyday life."
This experience is typical of the clinic's patients. Chiropractic care is out of reach financially even though they benefit from the care. Dr. Gates serves people with "mental health issues, poverty issues, and of course that often leads to opioids."

Working in your own community
Six years ago, he heard about this volunteer opportunity from a colleague and jumped at the chance. "The reason I keep coming back is because I enjoy the interactions," he says. "After working at this clinic, you feel so much better because you've been able to give something from yourself. The best part is the patients are so appreciative of it."
Denise Brooks, executive director of the Hamilton Urban Core Community Health Centre (HUCCHC), describes their clientele: "Here in Hamilton, the highest levels of poverty, of marginalization, excluded and vulnerable are in the inner city."
Dr. Gates explains how he is helping: "A lot of times they cannot afford any type of drug plan so they're trying to find different ways to help themselves. They come to us to find an alternative instead of medications."
The clinic's other chiropractor is Dr. Michelle Leggat. She had worked with Dr. Gates at McMaster but had since retired. When he called and asked her to help, she said yes. That was six years ago. "It's important to show people what we actually do and who we are and giving access to people that can't afford it," she says. "Many people have addiction issues so there's a lot of falls, a lot of spills, a lot of traumatic lifestyles."
"You get to know everybody"
The process is the same as a standard chiropractic appointment – examinations and history, treatments and follow up. "I'm with them usually 10 minutes at least," Dr. Leggat says. "We talk a lot and after so many years you get to know everybody. They bring their families and their friends and they're always like, 'When are you back, I feel great'?"
One of the few main differences is that everything happens in the open — in front of other patients and anyone curious enough to wander in and see what's happening.
Sixty-seven-year-old retiree Julie Gordon heard about the clinic from her girlfriend and has been Dr. Gates' patient for five years.
But Dr. Gates is not Gordon's first chiropractor. Her back pain started in the 1980s when she was working as a health care aide and injured herself lifting a patient. At that time, she was training to work for Canada Border Services. "I missed half my training because I couldn't sit. It was just awful. I found that a chiropractor helped me to be able to walk right. And after the treatment I can walk better. I feel like, 'Oh hey, I'm doing better'.
"I would definitely recommend it for anybody that has any kind of back problem, but they need to come more than once. Sometimes people will go once and they expect to be fixed overnight. It's not an overnight cure."
That enthusiasm for chiropractic is present in each patient that visits the clinic. Patients joke with Dr. Leggat and Gates as they arrive, offering thank yous on their way out. That makes Dr. Leggat proud. "They say how great they feel after their adjustment. It's our care but it's also that one-on-one contact that they don't usually have."
The Inner City Outreach Chiropractic Clinic in Hamilton, Ontario is one of many community health initiatives across Canada.