With the CCA Awards, the Canadian Chiropractic Association honors those few exceptional individuals whose passion, dedication and hard work have contributed to advancing the success of the chiropractic profession. In keeping with our mission to bring you inspired leadership by building a strong, engaged national chiropractic community, our objective is simple – to recognize outstanding talent and service to the profession and say thank you on behalf of chiropractors across Canada.
The CCA is pleased to announce the following award winners with excerpts from their nominations.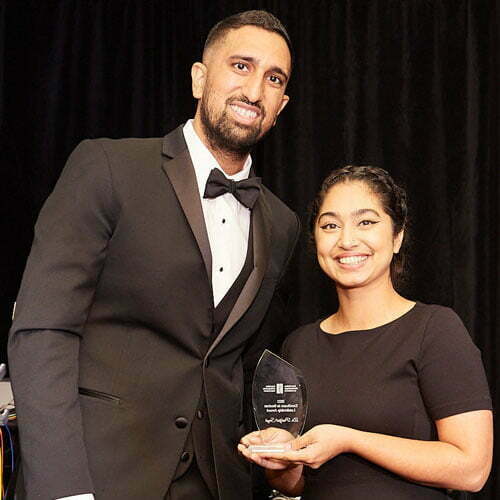 Excellence in Student Leadership Award
Dr. Prabhjot Singh, DC​
Prabhjot was instrumental in helping to launch the Student Canadian Chiropractic Association. It was under her leadership and persistence that the SCCA was officially launched in 2021. She gave thousands of hours of her time to ensure the SCCA launched ensuring future students got the support and resources they need to be successful in chiropractic school and beyond.
---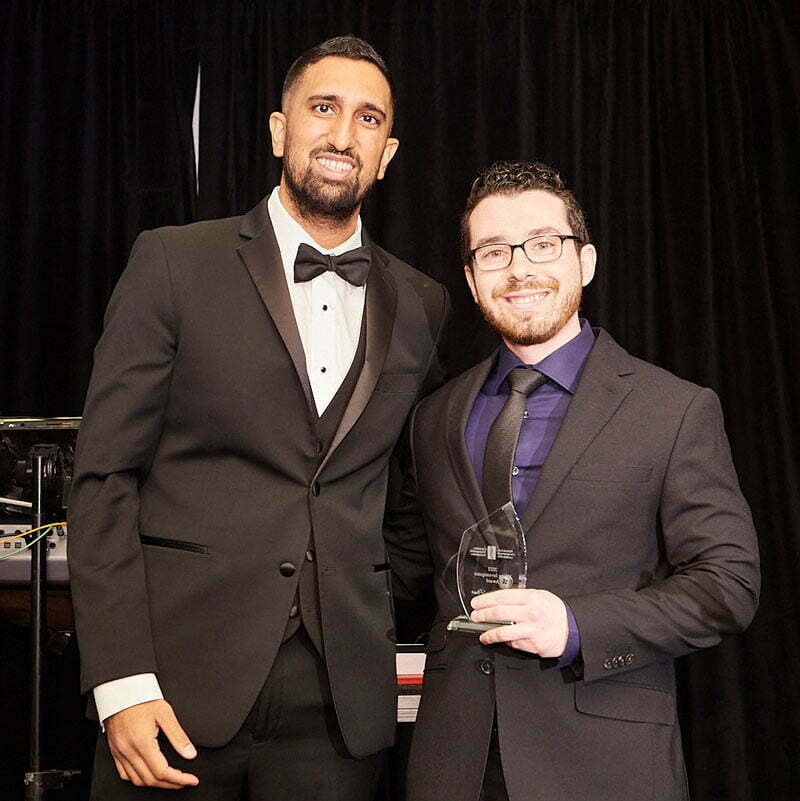 Young Investigator Award
Dr. Joshua Plener, DC
His passion toward advancing the success of the chiropractic profession has continued after graduation with Josh entered into CMCC's Clinical Sciences Residency program, as well as a Masters degree at U of T to continue his studies. His dissertation topic is the assessment of lived experiences of patients living with cervical radiculopathy, which is the first time this topic has been investigated. The findings from this work will help inform a broader research program, aimed at developing a non-operative program of care. In order to conduct this work, he was successful in receiving research grants from the Canadian Chiropractic Research Foundation and CMCC, with Josh being the principal investigator on the grant applications.
He has published papers in the Journal of Chiropractic Education, Chiropractic and Manual Therapies, Journal of the Canadian Chiropractic Association, BMJ Open, and papers are currently under review at Spine and the Journal of Manipulative & Physiological Therapeutics. He has presented his work at multiple conferences including WFC, University of Toronto's SpineFEST, and CARLoquium.
In addition to research, Josh is currently working in an inter-professional environment, collaborating with family doctors and medical specialists. He understands the importance of knowledge translation in clinical practice and is a reviewer for the Research Review Service, providing summaries of articles in an easily digestible manner for practicing clinicians.
---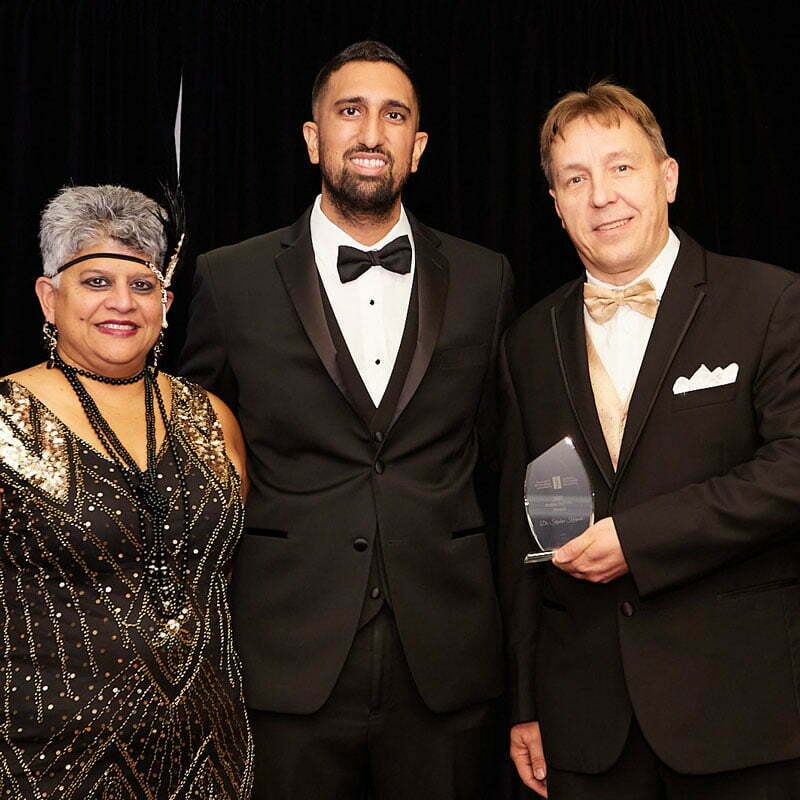 Public Service Award
Dr. Stephen Karpuk, DC​
In August 2021, while wildfires were ravaging British Columbia, Dr. Karpuk pitched in to help. He got in touch with Rob Schweitzer, Director of BC Wildfire, and volunteered his services. For six consecutive weeks, six days a week, after a full day at his clinic, he travelled to the Kamloops Wildfire Camp to volunteer his time to treat firefighters and others on the front lines battling the wildfires. Dr. Karpuk personally treated a total of 112 different fire personnel and accumulated a total of 232 treatment encounters. This is the epitome of public service. Dr. Karpuk went above and beyond for his community personally giving of his time and expertise to help first responders during a terrible time. For more please read here.
---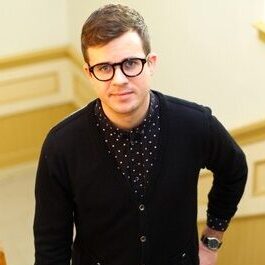 Researcher of the Year Award
Dr. Peter Stilwell, DC​
Dr. Stilwell has been prolific in his research and publication with respect to pain theory, pain related suffering and is a highly respected emerging investigator in the world of pain research.
---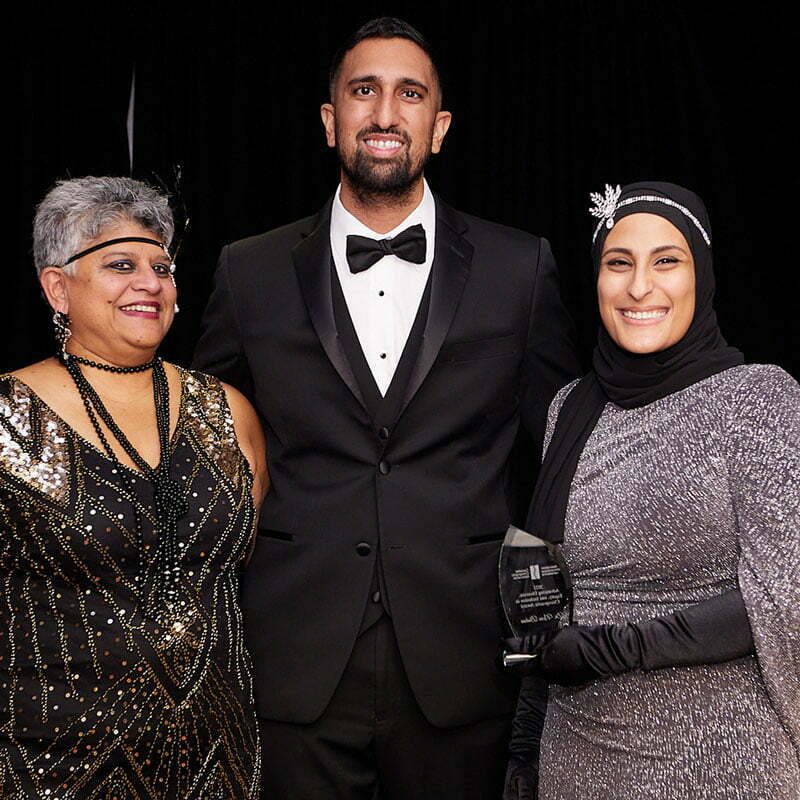 Advancing Diversity, Equity, and ​Inclusion in Chiropractic ​Award
Dr. Nora Bakaa, DC​
As the first Hijabi Muslim to enter CMCC, Dr. Bakaa was an advocate for change within the CMCC program. Since no religious accommodations existed, she had to enforce curriculum change within the program to consider religious accommodations. She was then later approached by CMCC faculty to help develop changes the clinical OSCE sessions to address cultural sensitivity and clinical interactions with individuals from different cultural groups. She recognized the importance of cultural competency within chiropractic and the lack of research within this area and decided to complete her PhD work focusing on diversity, equity, and inclusion within the chiropractic profession. She co-authored a clinical commentary that assessed the lack of research in this field.
From there, she was invited to be part of the CCA national chiropractic research initiative DEI Taskforce, where she is co-leading an initiative to understand cultural agility within the profession. Given the importance of equity, she also advocated for the inclusion of all rehabilitation professions (e.g., physiotherapy, occupational therapy) in this initiative as changing regulations regarding cultural competence requires a concerted effect both between and across professions.
In addition, she was recently awarded a grant from the Canadian Chiropractic Research Foundation where she is assessing cultural health disparities in the delivery of Canadian rehabilitation services. Her other area of research contributes to musculoskeletal health of older adults as she is looking at chronic pain management, specifically in lumbar spinal stenosis. Her work in DEI directly translates to the development of clinical interventions for older adults as it relates to intersectionality of the determination of health (e.g., race, socioeconomic status, age, etc.). Dr. Bakaa's work will help address gaps in clinical competency surrounding DEI, and address the needs of vulnerable patients to ensure equitable access to health care.
---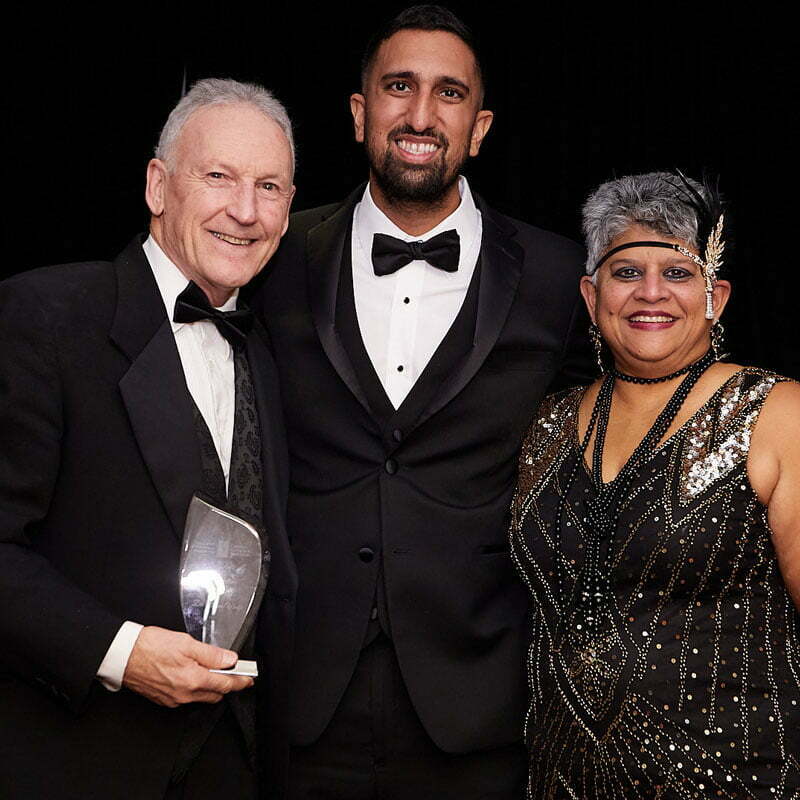 Life Member Award
Dr. Bryan Wolfe, DC​
Dr. Bryan Wolfe has served the chiropractic profession for over 30 years. He has held numerous positions in provincial and regulatory organisations – serving as chair of the Ontario Chiropractic Association and on the board of the College of Chiropractors of Ontario. Bryan is a self-less leader and someone that always puts the interests of the profession first. Dr. Wolfe may be in the twilight of his career, but he continues to be an inspiration for future chiropractors and leaders.
---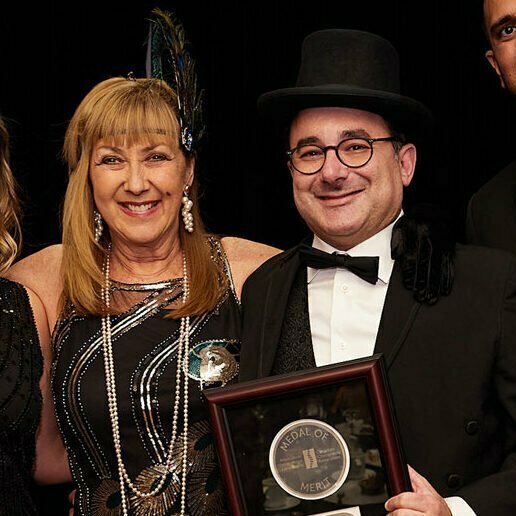 Medal of Merit Award
Dr. Gerald Olin, DC​
Dr. Olin has been a tireless advocate for the profession over the past 25 years. His CV speaks for itself. Dr. Olin has dedicated his time to chiropractors in sport, having been involved in many amateur and professional teams (ask him to show you his 2 Grey Cup rings). In chiropractic leadership and governance there have been few in this country who have done as much in the last 25 years. He has been actively involved in provincial, national, and international governance associations, culminating in having completed his time on the CCA board as past president. Of course, he was only off the CCA board for 8 hours before beginning a new journey on the CCPA board this year.
---
The CCA would also like to thank this year's award committee:
Dr. Jaipaul Parmar – Awards Chair & 2nd Vice Chair, CCA Board
Awards Committee:​
Dr. Jennifer Beggs​
Dr. Catherine Bezeau​
Dr. Steve Godin​
Dr. Allan Horowitz​
Dr. Chris McCarthy​
Dr. Jennifer Ward​
Medal of Merit Committee:​
Dr. Brian Seaman​
Dr. Greg Stewart​